What we do
Conducive Space for Peace (CSP) is a Danish-based non-profit organization that explores how to effectively promote sustainable peace and bring about institutional change in the international system of peacebuilding support. CSP aims at contributing to this agenda in a manner that changes the structures, attitudes and processes of collaboration and creates a more enabling space for local peacebuilding. CSP envisions an effective international peacebuilding system that strengthens the agency and power of local actors and provides a conducive space for collaboration for sustainable peace based on equality and dignity.
Through providing an increased understanding among key decision-makers and potential change agents of the systemic challenges of the international system of support to peacebuilding and that change is possible, a combined global and country-level engagement, catalysing new and innovative initiatives doing peacebuilding differently, and collecting evidence and learnings from our work , we envision a shift from rhetoric to new practice.
In order to achieve this overall goal, CSP applies a multi-track change approach which centres around evidence, leverage, and action in pursuing three interlinked pathways for change, namely building momentum for change, supporting networks of change agents and strategic communication and learning. Read more about what we do to achieve this in the following section.
Building Momentum for Change
 → CSP strives to build increased momentum and demand for change in the global peacebuilding system
In order to build momentum for change, there is a need to understand the challenges in the peacebuilding support system and their causes, the lessons learned on alternative ways of working, and the opportunities and barriers for change. As we are aiming for sustainable systems transformation – in structures, attitudes, and practices – it implies developing new types of evidence, synthesising existing evidence in new ways, and communicating this evidence to the right people, at the right time and in the right way.
Our goal is contributing to an increased understanding among key decision-makers and potential change agents of the systemic challenges of the international system of support to peacebuilding (and the broader development framework), the magnitude, causes and effects of the challenges, and thus a recognition of the urgency to take action for systemic change. Since its initiation Conducive Space for Peace has engaged broadly with multiple stakeholders within the peacebuilding support system, including having ongoing consultations at both UN headquarters, and with stakeholders at regional and country level.
Supporting Networks of Change Agents
 → CSP strives to strengthen capacity and coalition-building of change agents to leverage change
In order to facilitate systemic change, Conducive Space for Peace must work with people in positions inside the international institutions that support peacebuilding and development. This means working alongside and accompanying 'insiders', whether decision makers, peacebuilding experts or reform agents. CSP will engage with them in different ways depending on their role as change makers, and their position, power, interest and willingness to share knowledge and invest political capital.
Change agents are at the centre of our thinking, whether we pursue changes in structures, attitudes, or practices, or a combination of these, within the international system of support to peacebuilding. We know that there are many people working to support peacebuilding who see potential for doing better. CSP aims to support and serve these change agents and accompany their change efforts – at international level as well as national and local.
We acknowledge that there currently is little space for change agents from conflict-affected countries to have a 'voice' in the agenda for systemic transformation. CSP will seek to support a community of local peacebuilders and development practitioners that pursue this change agenda. We will support different spaces for dialogue among different types of change agents, and will facilitate linkages, complementarities, and joint action when possible.
One such engagement is our country-level engagement in Myanmar, DR Congo and Colombia, which was initiated in 2020. The country-based work provides both a space and platform for local actors and change agents to articulate, advocate and test new ways of working, while also rooted in emerging evidence, providing Conducive Space for Peace with strategic direction and insights to further our agenda at the global level. In this regard, the country-based work functions both a testing ground for new ways of working and support for local actors, and an incubator and evidence base.
There is also a need for stronger platforms and coalitions within and beyond the peacebuilding system to jointly pursue this change agenda. CSP aims to play a convening role creating conducive spaces for reflection, innovation, and action as part of the change process. We will work to create a spiderweb network of change agents – developing a movement for a more effective and dignified global collaboration on peacebuilding with local agency and power at the centre. Check out one of the initiatives we have launched so far to support networks of change agents, namely our online platform with over 500 local peacebuilders from 70 countries.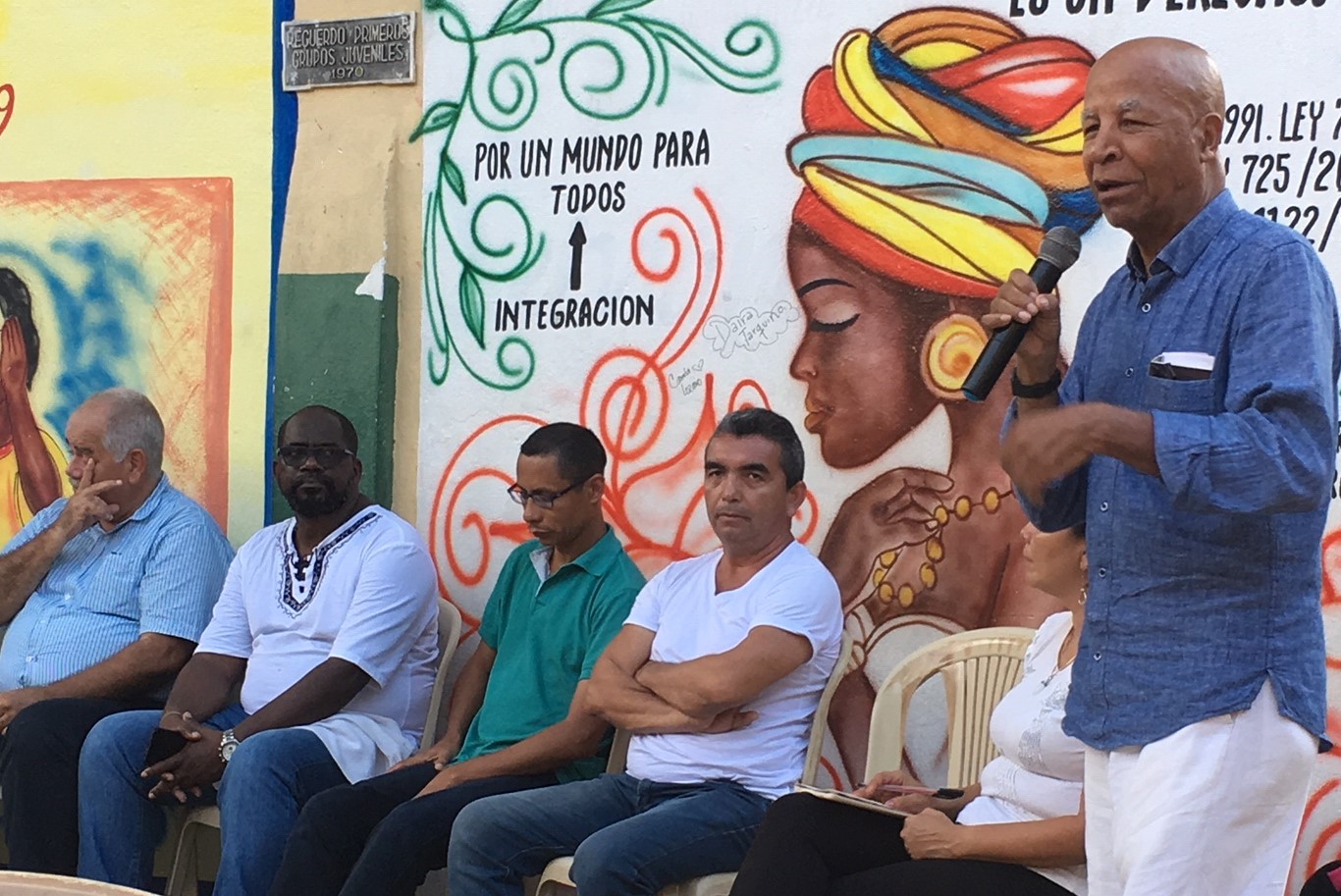 Strategic Communication and Learning
→ CSP strives for increased learning and strategic communication among change agents and key stakeholders on effective systems change
Both learning and strategic communication among change agents and key stakeholders is central to CSP's change efforts. CSP will facilitate opportunities and space for innovation and transformation through processes which bring people together to co-create and test new ideas, models and alternative paths for systems change. Focus will be on how to scale innovative and transformative initiatives so that they contribute to broader systemic transformation. Innovation will focus on all three core dimensions of systemic change, both structural, attitudinal, and practice-oriented.
The purpose of the CSP learning component is to ensure that activities conducted within the organization effectively advance CSP's overall goals, and ultimately facilitate changes in the international peacebuilding system. CSP is engaging in learning by applying an action-focused, experimental, critical and evidence-informed learning approach by implementing reflective and adaptive practices and experiential learning opportunities. 
One such activity has been launching a series of online livestreams with peacebuilders working in local contexts all around the world. Here discussions between peacebuilders on topics such as COVID-19 response, mental health, psychosocial support, and creative approaches has brought actors together through sharing insights, hardships and ideas relating to local peacebuilding. Our aim is that creation of such digital spaces contributes to increased learning and communication among change agents, and can spark action relating to wider systems change.