Interactive Roundtable: Systems Change for Local Peacebuilding
Conducive Space for Peace (CSP) and The Alliance for Peacebuilding (AfP) are pleased to invite you to the upcoming roundtable, Seizing the Moment and Pursuing Systems Change for Locally-Led Peacebuilding taking place on Wednesday, June 30th at 16:00-17:30 CET.
The world is challenged by some of the highest ever recorded rates of conflict in history and a rapidly evolving geopolitical context. The peacebuilding community is at a critical moment to re-examine the ways of working of the global system of peacebuilding and develop a more sustainable approach that creates a more conducive space for locally-led approaches to building peace. Many of the key international institutions have recognized that local actors hold the key to sustainable peace in their own communities, and this has translated into an elaborate policy framework be it the New Deal for Engagement in Fragile States, the Grand Bargain, or the Sustaining Peace Agenda of the UN Secretary General. Institutional actors have spoken out and developed policies that call for a rethink of international cooperation in a way that better supports local actors and sustainable peacebuilding. Yet, a significant gap between rhetoric and reality persists. This begs the question, how do we pursue change within the global peacebuilding system and within the international institutions?
Join AfP and CSP for a discussion on CSP's recent report, 'A Global System in Flux: Pursuing Systems Change for Locally-Led Peacebuilding' and how the international community can pursue systems change and prioritize the needs of local actors in conflict affected contexts to unlock the power of locally-led peacebuilding. This interactive session is open to anyone interested in understanding the challenges in the current ways of working of the global peacebuilding and development system and who wish to explore with us how to shift power to local actors. We look forward to seeing you there! 
Learn more about the speakers of the event:
Hasini Haputhanthri is an independent consultant with 15 years of experience in peacebuilding. Most notably, she worked as a Technical Advisor with FLICT (Facilitating Local Initiatives for Conflict Transformation), a bilateral cooperation project between German and Sri Lankan governments implemented by GIZ to support civil society activism. Hasini headed the culture and education component for 10 years, working closely with local youth and women groups, artists and media personnel and university and school communities. Her publications include 'Cultural Fluency: A Transformative Agenda for Caring Communities', 'Archive of Memory: Reflections of 70 years of independence in Sri Lanka' and 'Museums, Memory and Identity Politics in Sri Lanka'.
Catriona Gourlay, Executive Director at Peace Nexus. As PeaceNexus' Executive Director, Catriona guides the foundation's overall strategic direction in collaboration with the board, oversees the foundation's project management, and supports the development of each sector. Before joining PeaceNexus, Catriona worked as an independent consultant, providing research, analysis and training to organisations working in conflict-affected contexts. From 2005 to 2009, she was the Marie Curie Research Fellow at the United Nations Institute for Disarmament Research (UNIDIR), where she conducted projects on EU and UN crisis management and peacebuilding.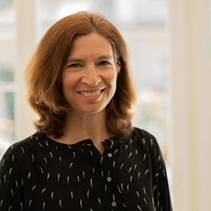 Mie Roesdahl, Director of Conducive Space for Peace. She has for the past 25 years worked as a peacebuilding and human rights practitioner in countries in Africa, Asia and Europe. As an entrepreneur, change agent, and leader in the field, Mie founded Conducive Space for Peace in 2016. Engaging with grass-root and international NGOs, policy-makers, bureaucrats, and other stakeholders, Mie pursues an ambitious agenda of creating linkages where they do not exist, of promoting transformation where no one thinks it possible, of developing innovative ideas and processes, together with others, that can strengthen collaboration on peacebuilding and human rights at the local and global level.
Graeme Simpson, Lead Author for the Progress Study on YPS mandated by UNSCR 2250, Director of Interpeace USA and senior adviser to the Director-General of Interpeace. He was founder of the Centre for the Study of Violence and Reconciliation, in Johannesburg, South Africa, where he served as executive director from 1995 to 2005. Simpson worked extensively on issues related to transitional justice, including work with the South African Truth and Reconciliation Commission, and on the transformation of criminal justice institutions in South Africa.