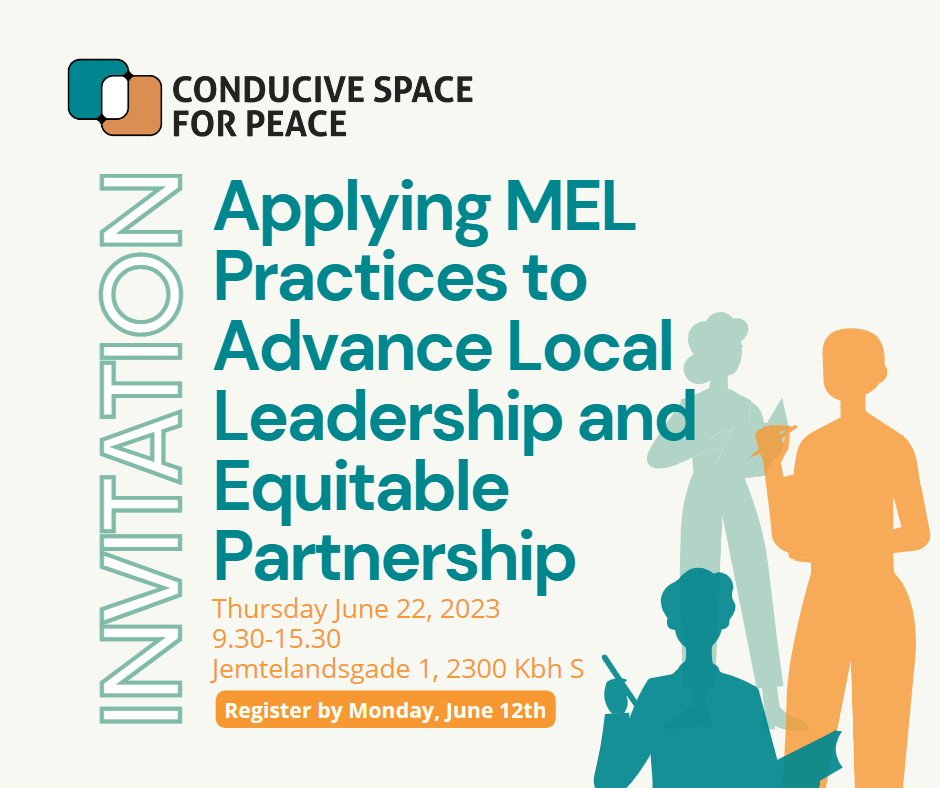 Invitation to Workshop – Applying MEL Practices to Advance Local Leadership and Equitable Partnerships
Are you working with MEL in your organisation, and are you keen to know more about what you can do to promote local leadership and equitable partnership in your work with other like-minded individuals? Please join us at our upcoming workshop: Applying MEL Practices to Advance Local Leadership and Equitable Partnerships, on Thursday, June 22, from 9.30-15.30 at Jemtelandsgade 1, 2300 København.
Incorporating local actors in monitoring, evaluation, and learning (MEL) processes is crucial for creating meaningful and sustainable change in the contexts where we work. However, implementing MEL practices in a way that supports local leadership can be challenging. Our workshop aims to collectively find strategies and approaches to navigate these challenges effectively.
This is part of a series, compromising of workshops for MEL professionals, confederations and large multi-mandated Danish NGOs and Strategic Partners (SPA) on specific ways to strengthen local leadership.
This workshop will bring together a diverse group of monitoring, evaluation, accountability and learning professionals to engage in mutual learning and joint problem-solving. We hope to create a space for sharing knowledge about challenges, opportunities and pathways that advance local leadership through MEL practices and processes.
By drawing on our diverse experience and learnings and using anonymised case studies shared by participants, we will collectively work to solve specific challenges to better apply learning and best practices in our work.
We are excited to embark on this joint learning trajectory with you!
Kindly register for this workshop no later than Monday, June 12th. You can sign-up using this link https://forms.gle/5ii8qcVkU2MC7jiK6. We value your knowledge and experience in this field and hope you will join us in exploring how to better support local leadership!
Should you have any questions, you can contact us through Mathilde@conducivespace.org.