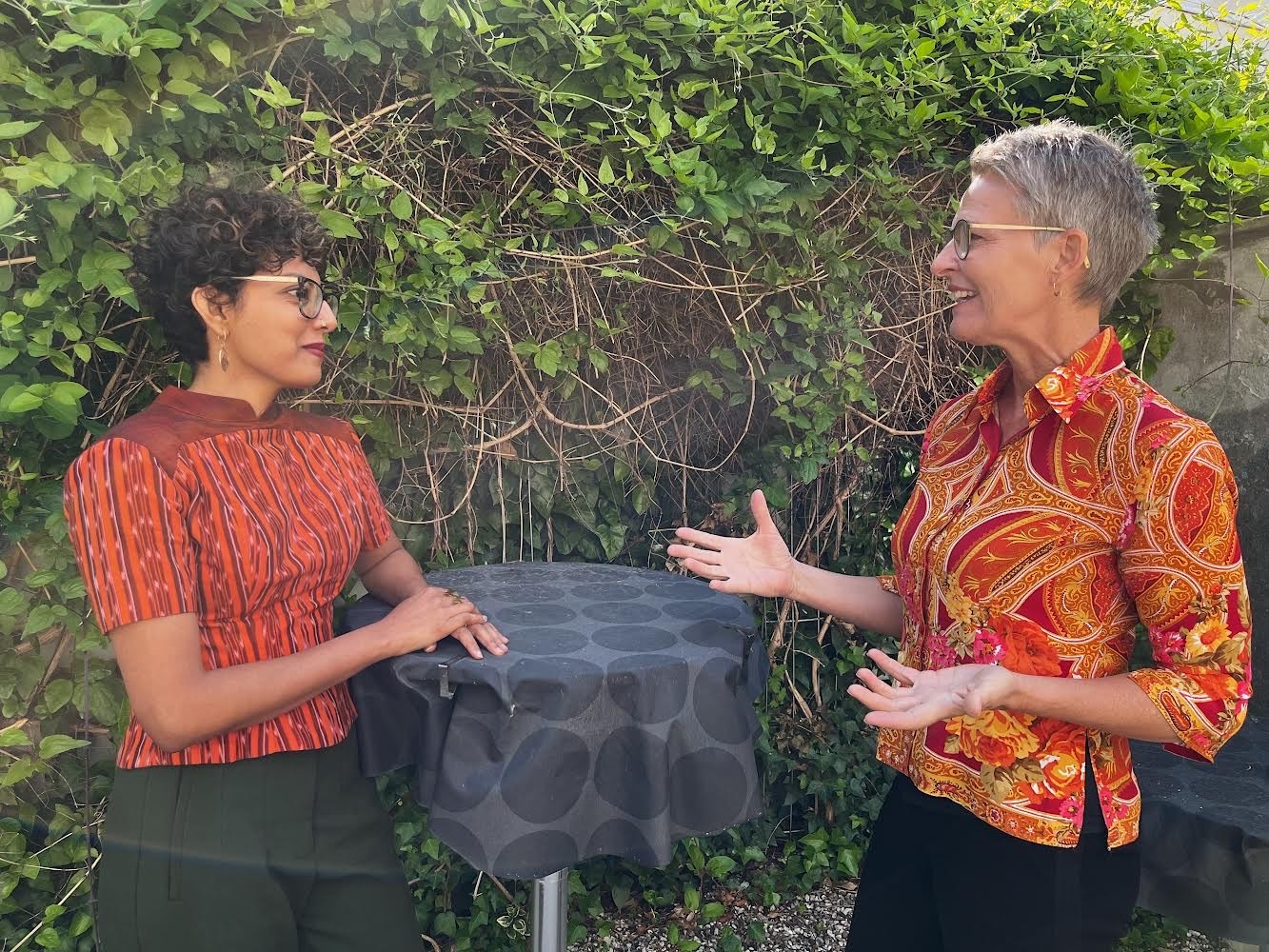 Leadership Transition: Meet the team
We at Conducive Space for Peace (CSP) took a step back over the past 6 months to restructure the organisation and to re-strategize our work to align with the values we aim to embody and the radical shifts taking place around us. As part of this reflection, we are happy to announce that as of January 2023, the leadership has transitioned with Sweta Velpillay taking on the role as Co-Director, Organisational Leadership. Mie Roesdahl remains part of the leadership team as the Founder and Co-Director Strategy, Innovation and Finance. As part of this ongoing reflection, we are developing our strategy for 23 – 25 which will be available later this year.
Sweta Velpillay has collaborated with and been part of CSP team since 2018, most recently in the role of Deputy Director. Sweta brings her nuanced understanding of the global peacebuilding system, the aid architecture and the limitations they pose to local leadership, as well as the opportunities that exist for change, towards shifting power to local actors through a variety of strategic initiatives for enabling local leadership, peace and equity. Sweta will lead a small passionate team of individuals to deliver CSP's new strategy in line with its mandate and values.     
Mie Roesdahl will be continuing her work in developing new strategic thinking and pathways for changing the international peacebuilding system to create more conducive and equitable conditions for local civil society in pursuing their work. She will also take forward innovative and transformative initiatives that responds to the radically changing global context for peace and equity and will play a key role in taking forward CSPs new initiative on reimagining new equitable spaces and infrastructures for peace.
We look forward to continuing to collaborate with our partners and colleagues to reimagine and transform the global peacebuilding system to better support actors in conflict affected and fragile contexts around the world.